Newark Ohio's #1 Bail Bondsman
Payment Plans Available On Large Bonds
We Have Local Bail Bondsman Covering Most Of Ohio: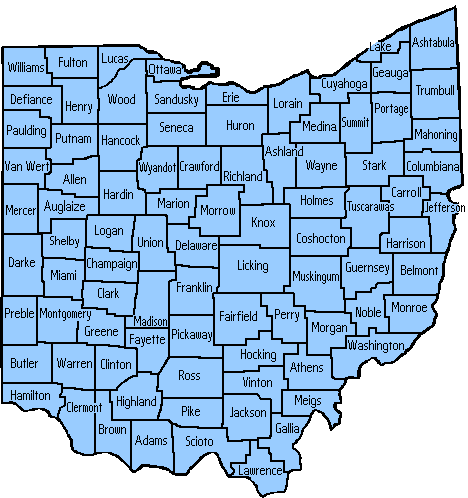 Personal Bail Bond Service in:
Fairfield, OH
Hocking, OH
Perry, OH
Sciota, OH
Licking, OH
Vinton, OH
Athens, OH
Monroe, OH
Noble, OH
Jackson, OH
All Types of Lancaster OH Bail Bonds:
Misdemeanor Bail Bonds
Felony Bail Bonds (Large & Small)
Bail Bonds for DUI & DWI
Minor Traffic Bonds

Domestic Offenses

All Surety Bail Bonds
When you need bail in Newark or anywhere in Ohio, we can help.  Contact Newark Bail Bonds anytime, day or night. Our home office is located in Lancaster, OH but we have local bail bondsman in Newark and most counties throughout the state of Ohio. Newark Bail Bonds also offers financing to help you in this difficult time. We are available 24/7, day and night. We're here when you need us.
How Much Does Bail Bonds Cost?
As this is set by the State of Ohio, this amount is non-negotiable and ten percent (10%) of the full bond amount set by the court. For example, if a bond is set for $35,000.00; your cost would be 10% or $3,500.00. Jim Brown Bail Bonds can often make payment arrangements for large bonds such as this.
Contact Jim Brown Bail Bonds
of Lancaster, OH for help today.
How Do I Get Someone Out Of Jail?
You will need  to complete an application in person at our office or
apply now online
. A consultation will take place. During the consultation, you will be advised of the risk involved and obligation of the bond. Once all the information is processed and you are approved, the paper work will need to be finalized for the acceptance of payment. After which, the licensed bail agent will post the bond. All jails operate differently so released times can vary. We're always happy to answer any questions.
Can the Bail Premium be Altered or Changed?
Unfortunately, no bail agent in the State of Ohio is permitted to legally negotiate bail premiums. Bail bond companies in Ohio must charge a full 10% premium. Newark Bail Bonds can lessen the upfront cost with payment plans on larger bonds.
Have a Question?
We have Answers!